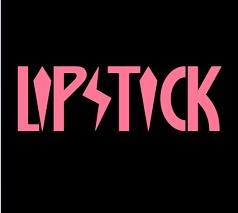 Lipstick – s/t (Special Edition)
Self-released CD-r with pro-printed cover and inlay
Since their inception, just a few years back, Nashville-based Glam Rock/Metal revivals Lipstick have established themselves as an-up-and-coming force in their field! If you are from around their area, make sure you don't miss one of their high-energy shows.
Lipstick manage to offer a sweet blend of styles with their debut album, a collection of demos written by vocalist Greg Troyan with Billy Morris (of Warrant and Quiet Riot fame). Following the always handy DIY fashion, in 2014 the band put together those demos on a CD-r which was circulated on their gigs and via their website. Following a growing demand from their fan base the album is now re-released in a much more pro fashion with four extra tracks.
Musically, Lipstick begin their colorful and theatrical trip from the mid 1970s with the Glam sounds of KISS and Alice Cooper adding a bit of New York Dolls in the pot. They fly through the Sunset Strip of the 1980s to pick up elements from Poison, Kix, Motley Crue and Faster Pussycat and end up flirting a bit with the modern sounds of bands like Black Veil Brides. The whole mix is filtered through their own rock 'n' roll fun attitude resulting on a full up-tempo totally optimistic album!
What you get here is 16 tracks of energy as well as nostalgia (in a good way nevertheless). Make sure you check their official website http://www.lipstickgeneration.com and find the band on facebook at http://www.facebook.com/lipstickgeneration